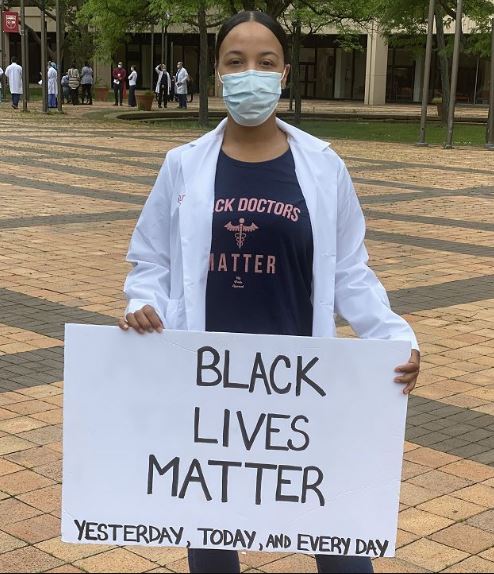 "Whatever affects one directly, affects all indirectly."
– Dr. Martin Luther King, Jr.
There are no words to describe the recent acts of horrific and racially-motivated violence in our country. A culmination of many stressors, including ongoing racism and health disparities, leading to the disproportionate loss of lives of people of color across America, has left our community traumatized and seeking answers. At RBHS, we affirm our support for Black lives, acknowledge the impact of racism and connect with a shared commitment to seek ways to address it.
To help us heal, to help us learn, and to help us process and take action together, we have put together this page for the RBHS community. To find ways to strengthen our diverse culture we affirm our core values and share heartfelt statements from campus leadership. We share resources to support our community as we continue to strive to find ways to build a culture of alllyship and respect for all. We realize there are no easy answers here, but hope this can serve as a starting point — as we all work together towards possible solutions and genuine change for a better path forward.