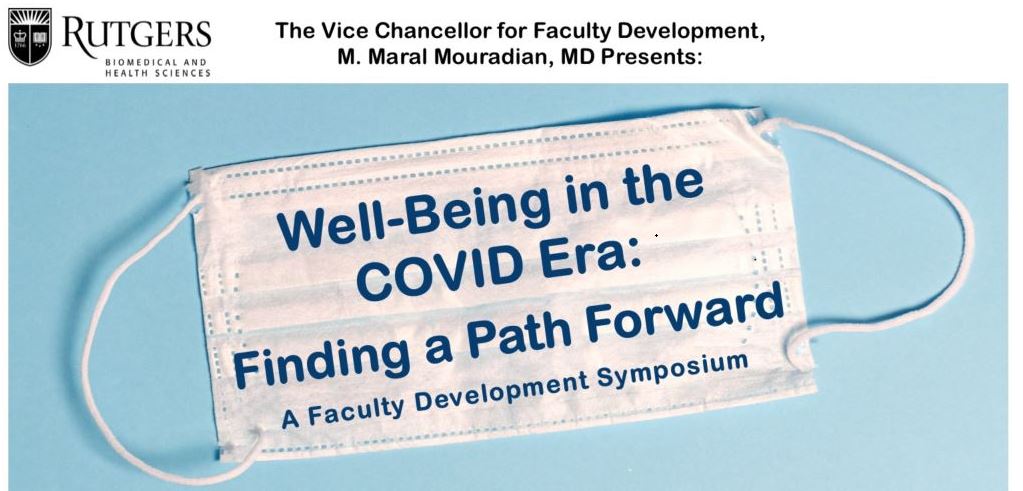 Well-Being in the COVID Era: Finding a Path Forward
The annual faculty development symposium "Well-Being in the COVID Era: A Path Forward" was held virtually on June 4, 2020. 
The speakers included Stuart Slavin, MD, MEd, Senior Scholar for Well-Being Accreditation Council for Graduate Medical Education and Chantal Brazeau, MD, Chief Wellness Officer, Rutgers Biomedical and Health Sciences, Assistant Dean for Faculty Vitality, New Jersey Medical School and Robert Wood Johnson Medical School. Click here to view the recording of the symposium.